Our UAV services in the field of property and architecture at a glance:
Visually high-quality content for use in the property and architecture sectors

High-resolution aerial images from various perspectives for marketing and sales purposes,as well as presentations
High-resolution videos of properties from the air
360° recordings, panoramas and views from various viewing angles based on 360° stitchings (VR camera use) or individual images

Data logging for 3D visualisations, 3D renderings and CAD modelling

3D raw data logging – textured (colour) point clouds as a three-dimensional basis for reconstructions, 3D visualisation, 3D renderings and CGI
High-resolution aerial images as the raw data record for 3D modelling, visualisation and photomontages
3D mesh models – polygon mesh (wireframe) in a desired grid
Textured 3D mesh models – realistic depiction of objects, cities or landscapes
Creating large/high-resolution textures or their raw data for further processing
Evaluating 3D point clouds: 3D CAD modelling
Virtual tours
Photorealistic 3D renderings

Capturing and processing virtual reality (VR) content using drones and RC VR cars

Virtual reality (VR) images – 360° images, panoramas and 360° spheres
Virtual reality (VR) videos for unforgettable experiences
Dynamic virtual reality (VR) content at eye level through our VR car on the ground
Virtual tours
VR stitching / 360-degree stitching
Draw attention to property and architecture using aerial images
We fly over property or buildings quickly, safely and with no restrictions on location (national, Europe-wide and international) for your project. We offer various products and solutions such as first-class, high-resolution images, HD videos or 3D data for modelling, which we capture using high-tech UAVs (drones). In the property an architecture sectors, a lot depends on the perfect visualisation, presentation and staging of an object, property or model in order to achieve sales, to win over investors, or to beat the competition.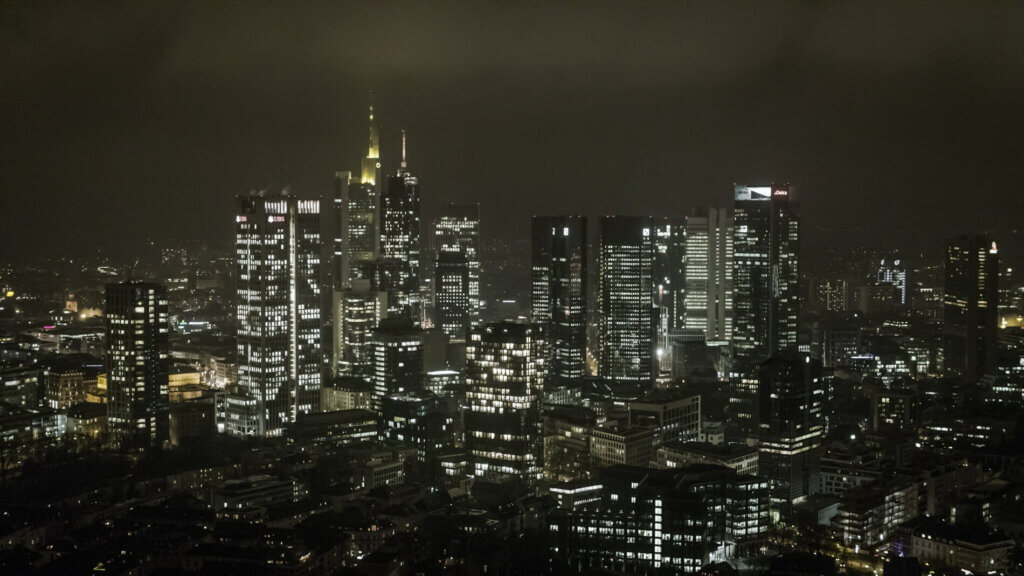 High-resolution aerial images from various perspectives for marketing and sales purposes, as well as presentations
For the depiction of large residential buildings, tall buildings in the city or large, extensive construction projects, aerial images are now indispensable. With our drones, we deliver much more than the classic bird's-eye view for creating an overview and for capturing and drawing attention to a setting, a landscape or property. We provide high-resolution images from arbitrary or pre-defined elevations, angles at times of the day and in weather conditions of your choice, in order to capture your object or building project in the desired mood. Professional, expressive and attractive images in the right mood significantly enhance every brochure, presentation or online portfolio.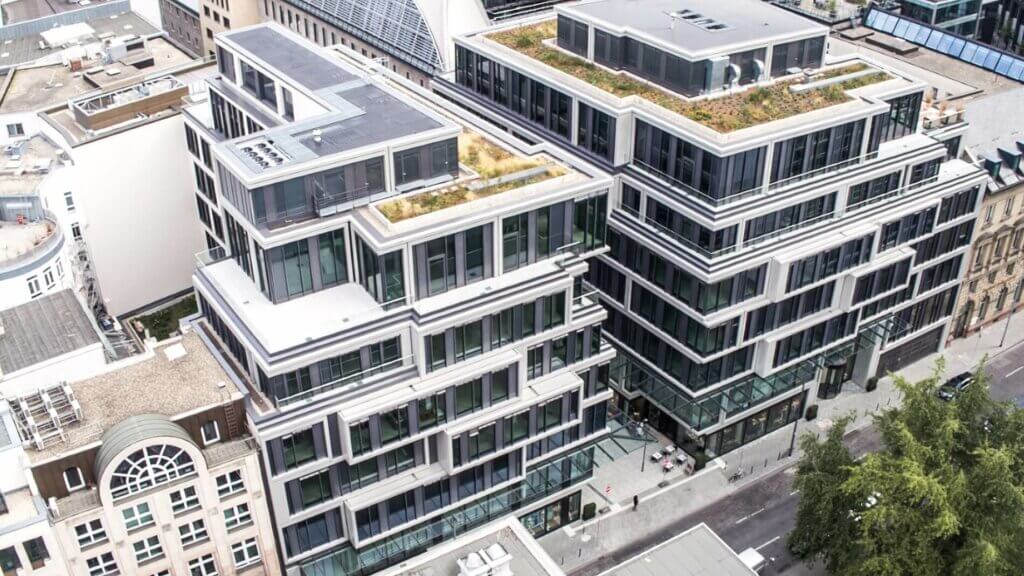 Condition recording of property for value determination using UAVs
Documentation for the value determination of property and real estate is often inadequate or outdated. Existing damage to buildings and objects can be recorded using drones in the quickest time in order to determine the actual status. Aerial images also show inaccessible areas, such as roofs, high façades, chimneys and photovoltaic systems, which would otherwise only be accessible with considerable effort and high costs. All of this demonstrates the key advantages of information logging using drones for asset value-determination.
High-resolution videos of properties from the air
Properties can be portrayed in an expressive and attractive way with mesmerising moving images from the air. For this reason, we supply you with high-resolution video material (Full HD – 8K) and images with SLR camera quality (24MP). We offer high-resolution HD videos from arbitrary or pre-defined heights and angles. Our video teams, consisting of the UAV pilot and camera operator, create dynamic scenes and capture breathtaking shots, to make your property or project stand out from the crowd. We fly at any time of day in order to capture your project in the desired mood.
We believe that property and architecture projects can develop their full potential by means of cameras travelling on drones so that they can be presented to buyers, tenants and contracting bodies. With our in-house label Skynamic, everything revolves around the optimum planning and implementation of aesthetically appealing aerial recordings in Full HD – 4K.
High-resolution aerial images as the raw data record for 3D modelling, visualisation and photomontages
On your behalf, we produce background images (plates), terrain scans or 360° SkyBoxes for 3D modelling, 3D visualisation and deliver raw data for photomontages from the air using drones. The images are also exceptionally well-suited as a basis for realistic architecture perspectives and competition perspectives. Furthermore, we supply sharp and high-resolution images in the desired mood (position of the sun) or weather condition, in order to simulate views from windows, from balconies or view points, in order to use them in in visualisations in a promotionally effective and sales-inducing manner.
3D visualisation
In many areas such as landscape architecture and in urban and road construction, 3D visualisation is firmly established. By means of 3D visualisation, well-chosen materials (textures) and light conditions, an atmosphere can be created in a highly strategic way to convey the desired mood. Furthermore, spatial qualities, proportions and visual references can be depicted realistically. We offer 3D visualisation for different applications, such as architectural visualisations, 3D visualisation, visualisations of existing conditions by means of photomontage and 3D bird's-eye-view visualisations in order to make terrain, distances and references visible in an easy-to-understand manner.  
3D renderings
We offer photorealistic 3D renderings for use in the fields of design, planning and sales/marketing based on point clouds, 3D models and textures. We use the latest technology, software and rendering techniques to inject life into your plans. In addition to 3D visualisation, we also offer realistic photomontages, 360° panoramas, virtual tours and animations.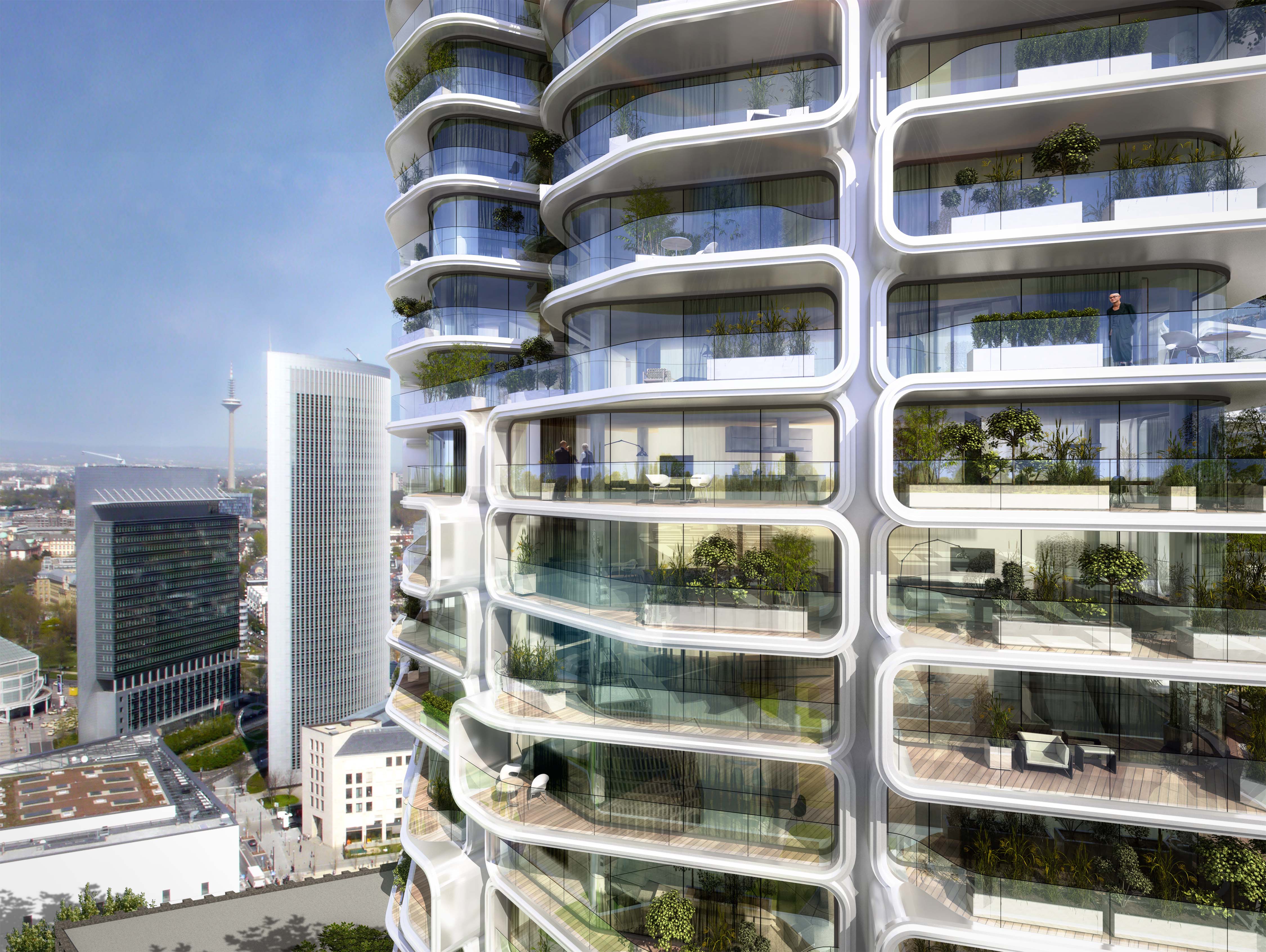 Virtual Reality (VR) & 360° for property and architecture
In the constantly growing virtual reality (VR) sector, UAVs are available for obtaining the necessary data material (e.g. 360° panoramas or point clouds). Within the shortest possible time, a wide range of image, video and data material can be obtained in a cost-efficient manner. In addition to 360° panoramas, virtual tours and all-round vision, VR technologies enable a wide range of application opportunities in the property world. Virtual reality (VR) is creating unique experiences in the fields of property marketing, social media and advertising.
You can take a virtual look in or around a property and observe details in a 360° VR panorama. A virtual tour occurs when you link together 360° VR panoramas. You then have the possibility of moving virtually through a property, building or landscape, such as a park or outdoor areas.
Using and observing a 360° VR panorama is remarkably easy. You can view the panorama in a 360° VR-capable player (e.g. YouTube). But with cardboard VR goggles (the simplest variant in conjunction with a smartphone) or a high-quality VR headset, you get the genuine sensation of 3D. Here an example provided by the Elbphilharmonie in Hamburg
You can find the various drone services HERE
We would be delighted to provide you with a tailored and non-binding offer. Please feel free to use our PROJECT QUERY page to submit a query.